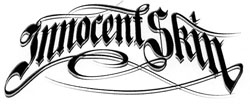 Innocent Skin is the only place to find the movie "NBH", featuring some of the Adult Business' most popular girls doing what they do best.
Innocent Skin is dedicated to bring to you original hardcore content that you will not find anywhere else in the world.  We will bring you new films and new scenes that will show off some of the hottest & sexiest women we can find.
No nonsense hardcore!  There won't be any Pizza Delivery guys, no Plumbers, no really bad dialogue to sit through.  What you will get is beautiful women having hot & steamy sex.  Innocent Skin is all about looking at the girls.  No one here cares what the guys look like or what faces they make, but we do care about what the girls look like, what faces they make and what sounds that come out of their mouths.  We love women!  We hope you do too!