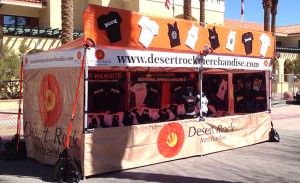 Desert Rock Merchandise, INC. (DRM) is a music and retail focused merchandise company whose mantra is "Fans First!" Without the fans, there is nothing.
DRM takes over 15 years of touring experience, combined with nearly 10,000 shows and well over 1,000 pieces of merchandise to help our clients build a branded product line that connects to their clientele. We assist in all aspects of the manufacturing process, from graphic design, logos, identifying target markets and what products fit those markets. DRM can take your merchandise sales to the next level with effect web-store designs and e-commerce strategy.
We take focus away from the "Per Head Average"; instead we specialize in maximizing sales and profitability for our clients. Most companies place too much focus on consumer spending and not the artists' bottomline. Increased per head sales do not always mean more money in the bank. What we do is devote ourselves to creating a line of merchandise that fits our individual client's needs, giving the fans what they are looking for and at a price point the fan base is willing to spend, while generating the most profit.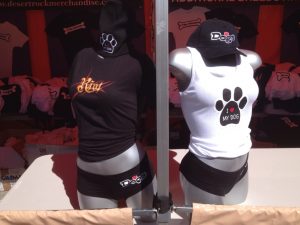 We have taken a different path from the industry norm for our music and entertainment clients, and for that we proudly have been dubbed "The Anti-Merch Merchandise Company."
Our real life experience of selling and talking to fans, working merchandise production and conferring with managers & artists are applied to helping our clients to interact with their audience and maintain a dedicated fan base through merchandise. Behind music, merchandise is where the fans connect with the artist and DRM takes that connection seriously.
We customize to our clients; one size does not fit all with t-shirts so why should it apply to our clients' requirements.